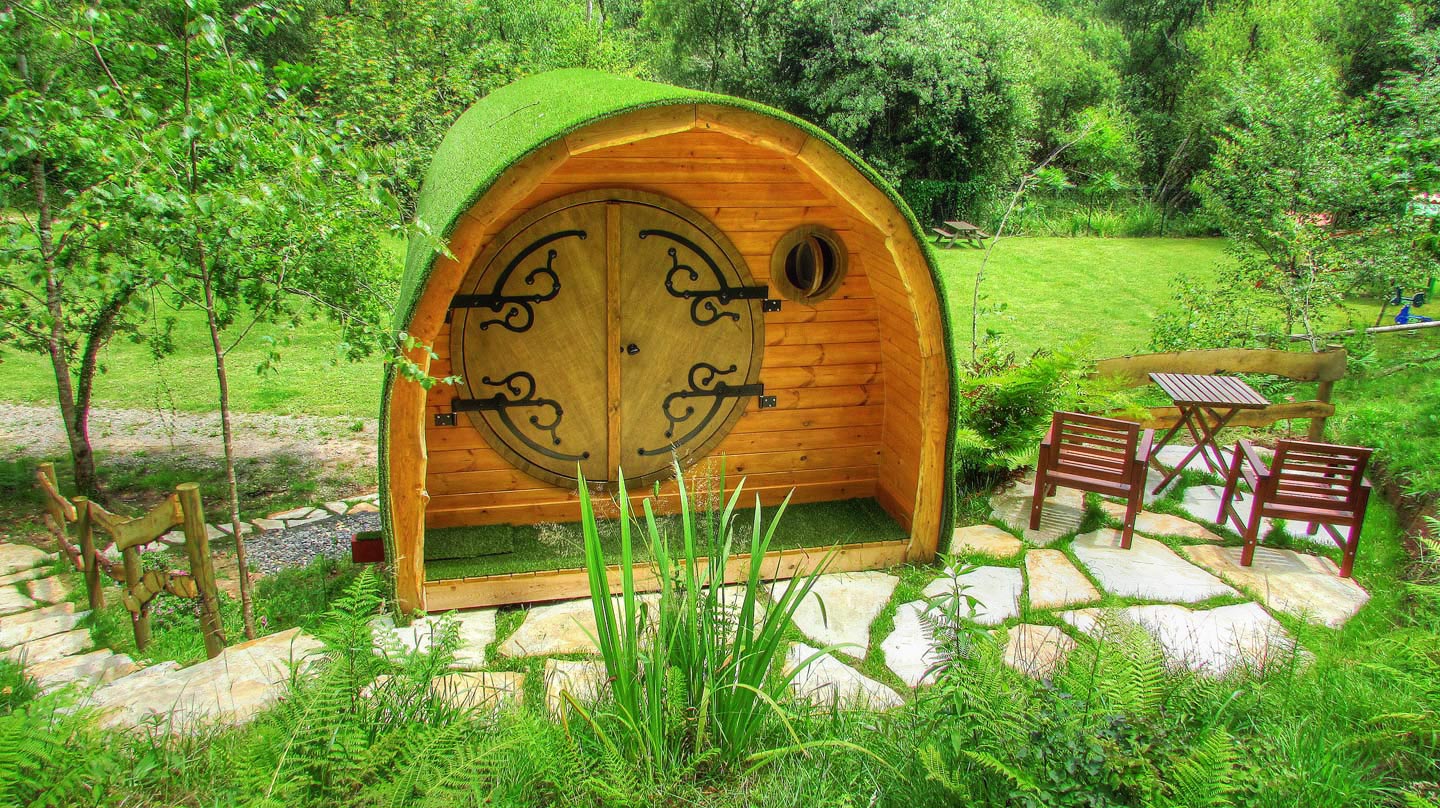 If you are looking for a new way of camping, with maximum comfort, you have to try our uniquely designed Hobbit glamping, in the middle of nature, listening to the sound of birds at sunrise and sunset.
The Hobbit glamping is made of wood. It has capacity for two people and consists of a 1.50 meter bed (we include bedding), interior table with chairs, toilet with toilet and sink (when you need to shower you will have to use the showers in the camping area) and terrace with table and porch chairs. You will need to bring your own towels.
The Hobbit glamping is delivered clean, corresponding to the user the cleaning and maintenance service, which will leave it in the same state in which it was found.
Glamping Hobbit Gallery in Ribadesella
Glamping Hobbit Booking conditions:
Booking Cancellation Policy:
You may cancel at any time of the reservation, be entitled to a refund of the amount paid if it is made within 15 days of the date of arrival (minus management fees).
When you cancel your booking between seven and fifteen days before the day appointed for the occupation, we will retain 50% of the amount paid (minus management fees), or all of it if the communication is made in the last seven days prior that date (law concerning tourist camps 2004).